The Newcomb-Tulane College Reading Project, the common intellectual experience for the entering first-year class, engages students and faculty from different backgrounds and academic interests through the reading and discussion of a selected book.
Incoming students are tasked with reading the book over the summer, before they arrive on campus. During New Student Orientation, new students discuss the book with a Tulane faculty member as their first intellectual conversation at Tulane. Students will then have numerous opportunities to continue their engagement with the book themes through the Kylene and Brad Beers Reading Project Keynote Lecture and various other campus initiatives and programming.
2022 Reading Project Selection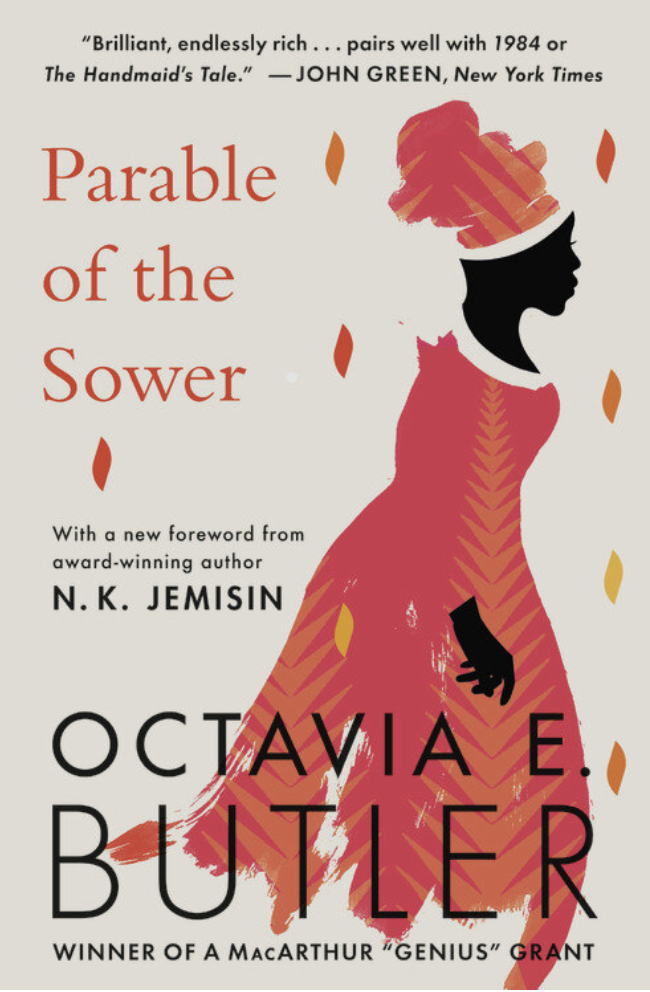 Parable of the Sower by Octavia E. Butler is the 2022 NTC Reading Project selection for the incoming Class of 2026.
When global climate change and economic crises lead to social chaos in the early 2020s, California becomes full of dangers, from pervasive water shortage to masses of vagabonds who will do anything to live to see another day. Fifteen-year-old Lauren Olamina lives inside a gated community with her preacher father, family, and neighbors, sheltered from the surrounding anarchy. In a society where any vulnerability is a risk, she suffers from hyperempathy, a debilitating sensitivity to others' emotions.
Precocious and clear-eyed, Lauren must make her voice heard in order to protect her loved ones from the imminent disasters her small community stubbornly ignores. But what begins as a fight for survival soon leads to something much more: the birth of a new faith . . . and a startling vision of human destiny.
Order from the Tulane Bookstore or others
About the Author        Previous Projects        Programming
Kylene and Brad Beers Reading Project Lecture
The Kylene and Brad Beers Reading Project Lecture, a keynote lecture around the book and its themes, is a principal experience of the Reading Project. Each year, the Beers family sponsors the book's author, or a complementary scholar, to speak with the first-year students during a lecture. Ron Finley will deliver the 2022 Kylene and Brad Beers Reading Project Lecture on Wednesday, August 31st, in McAlister Auditorium. Ron Finley, the "Gangsta Gardener," will cover themes found in this year's reading project book, Parable of the Sower by Octavia Butler. Ron is a community organizer who teaches communities how to transform food deserts and about the freedom and beauty in gardening. Check out his MasterClass and come engage with his lecture. Open to all! 
2022 Kylene and Brad Beers Reading Project Lecture Sponsors: Newcomb Institute, Office of Academic Enrichment, Taylor Center for Social Innovation and Design Thinking, Tulane University Libraries