Tulane is a place of great possibility. As a student at Tulane, you have the opportunity to define yourself as a scholar under the guidance of some of the best faculty and staff. There are few places in the world where you can receive as rigorous, challenging, and complete an education as you will at Tulane. Welcome home.
The Office of First-Year Experience is your conduit to the many supportive faculty, staff, peers, and offices awaiting you. Look around to learn more about how you can make the best of your first year at Tulane.
Our Challenge to You
In New Orleans, we never shy away from a challenge, and your first year at Tulane should be no different. Through the support of faculty, staff, and peer leaders, we encourage you to:
be advenTUrous
in the classes and faculty you take; positions you apply for, lectures you attend, and clubs you join; goals you set; foods, museums, festivals, and parades you try.
be ThoUghtful
in how you plan and prepare for your 4+ years at Tulane; speak for yourself and to others; engage as a citizen of campus and New Orleans; build and grow relationships.
be TenacioUs
in your advocacy of self and others; willingness to fail and reevaluate; search for your place and people; desire to push beyond the comfortable; most significant beliefs.
Get advice from the First Year Five, five sophomores documenting the adventures, experiences, and challenges in their first year, on how to be the best you at TU!
Friends of the First Year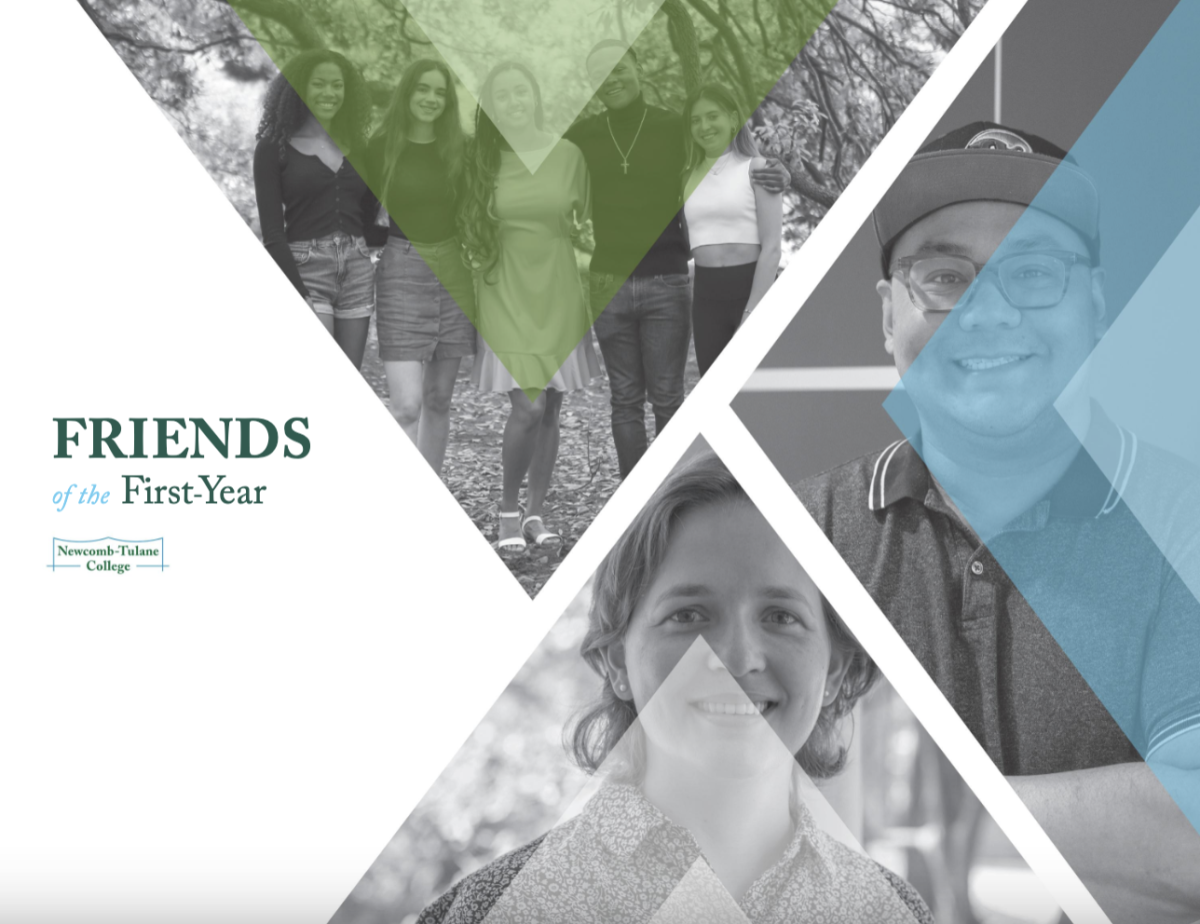 Campus-wide, there is a team of staff, faculty, and peer leaders eager to make your first year the best it can be. Learn about some of the people and offices ready to support you in our student guide.